As mentioned in Part 1 , the crypto insurance is a niche with huge potential , we can see already De-Fi protocols interacting with it , laying the foundation for something big .
Today we will take a look on one of the most promising low cap project in the crypto insurance - Bridge Mutual . It is also one of the  most integrated , with most partnerships and adoption.
Bridge Mutual is a permission-less, decentralized, and DAO-managed discretionary risk coverage platform that provides coverage for smart contracts, stablecoins, centralized exchanges, and other services. The platform allows users to purchase coverage for their funds, provide coverage in exchange for profits and yield, vote on policy claims and their payouts, and receive compensation for assessing claims fairly.
Bridge Mutual allows any person to create and provide liquidity for coverage pools for any smart contract, exchange, or listed service at any time in exchange for a yield. Other users can then purchase a coverage policy to "insure" themselves against hacks, rug pulls, or other exploits that result in a permanent loss of funds.
Coverage for stablecoins, a different product within the platform, protects against any loss of value caused by an event that de-pegs a stablecoin from its pair, usually one U.S. dollar. Bridge Mutual will consist of thousands of coverage pools that represent coverage for every platform, exchange, and stablecoin asset in the industry.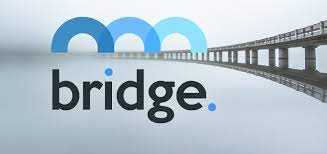 The goal of Bridge Mutual is to transition into a Decentralized Autonomous Organization (DAO) over time. DAOs are controlled entirely by token holders, and token holders may propose, vote on, and implement improvements and changes to the Protocol.
Circulating Supply : 64,697,071 BMI